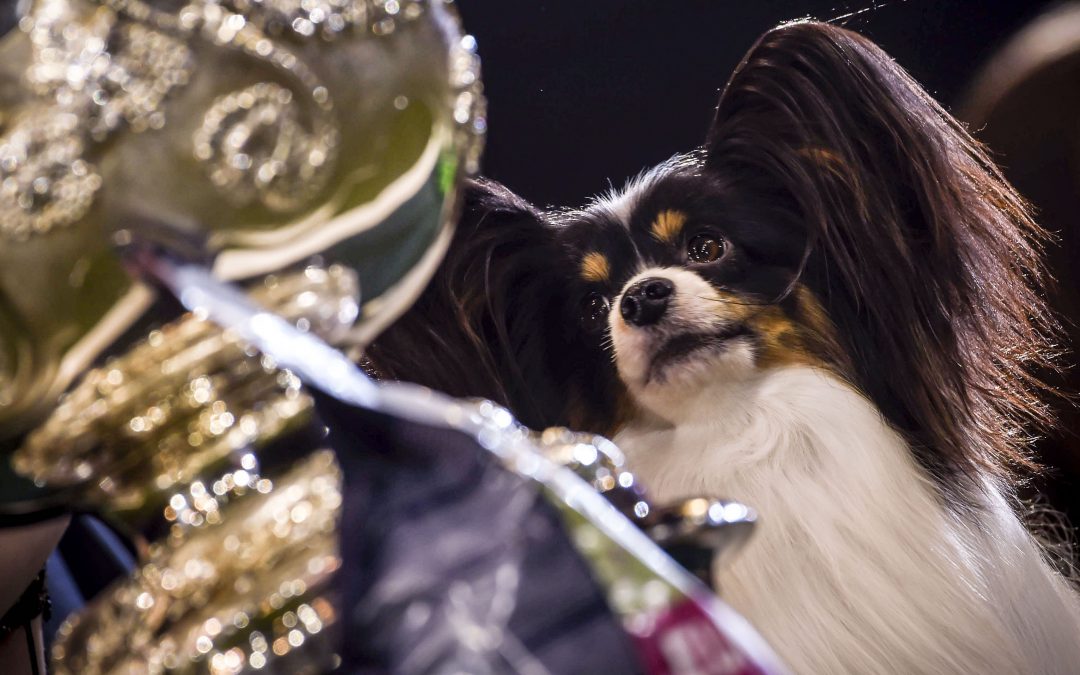 27 Jan

The stories behind the story of Crufts 2019, exclusively told by Storybeat

As brave Ella Gibbs faced emergency brain surgery she begged her mum for a puppy – a little white one.

The promise was honoured with arrival of Lulu and six years later this inseparable pair made their debut at Crufts.

This was just one of the brilliant stories we told to profile the world's biggest dog show in Birmingham, as part of our long-standing work with the Kennel Club.

Our words, pictures and videos with Ella made page leads in the Sunday Mirror, The Times, Daily Mail and also earned Ella, mum Louise and Lulu a studio appearance on This Morning and BBC Breakfast.

Storybeat's Crufts coverage reached more people than ever before – in more media outlets.
We told the story of Gilbert – the wheelchair bound dog who has just taken his first steps for Metro – and Toni and her lookalike dog Sanka for Lad Bible.
Elsewhere, there were exclusives from Love Island contestants while our photo call with 200 Welsh springer spaniels, to draw attention to Lucy's Law – which aims to ban of third-party puppy sales – produced international and regional coverage.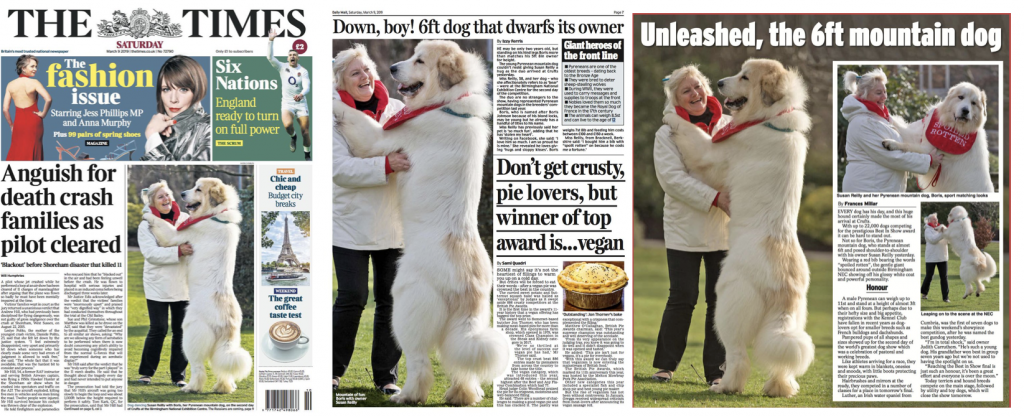 And then there was Boris – who towers over his owner and costs her over £100 per week in food, which made for page leads in the Daily Express and Daily Mail and a front page in The Times.
We also reported all the action from the competition ring, providing a full regional news and picture distribution service, while national and international press and broadcasters took our words, images and videos as Papillon Dylan was awarded the prestigious Best in Show prize.